Add to Cart – 
Delightful vitamins and supplements with real-deal benefits that help you live #HappyInsideOut. SHOP NOW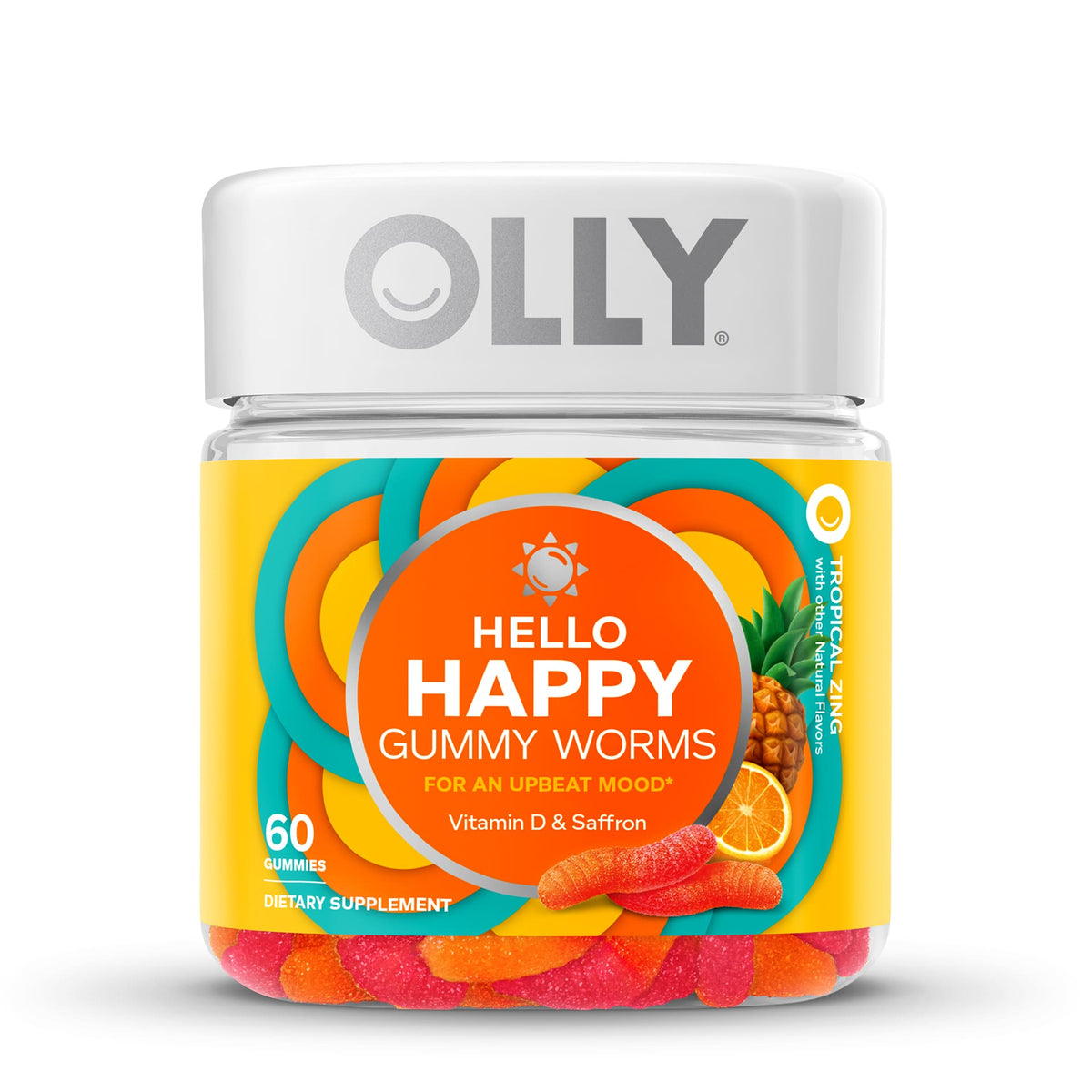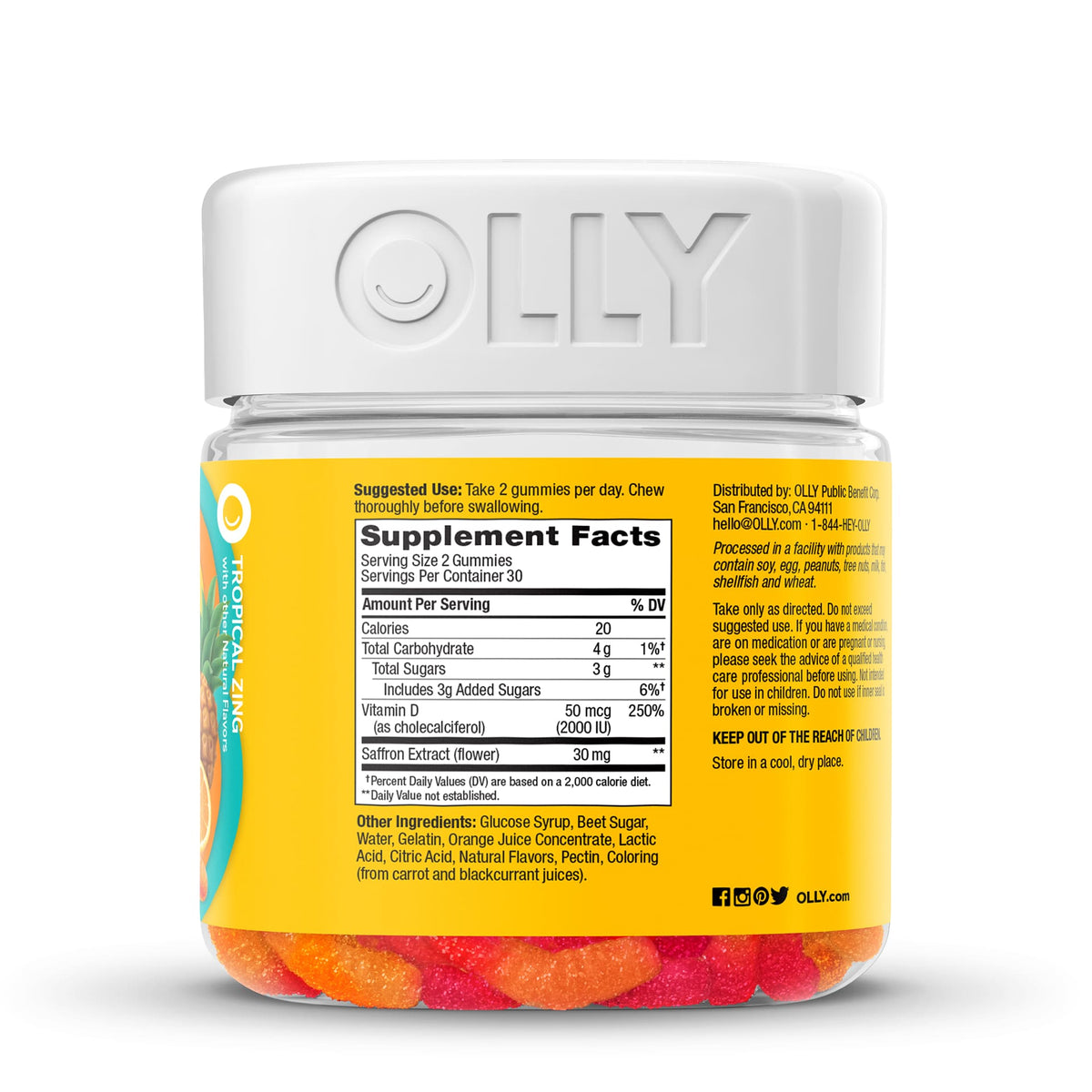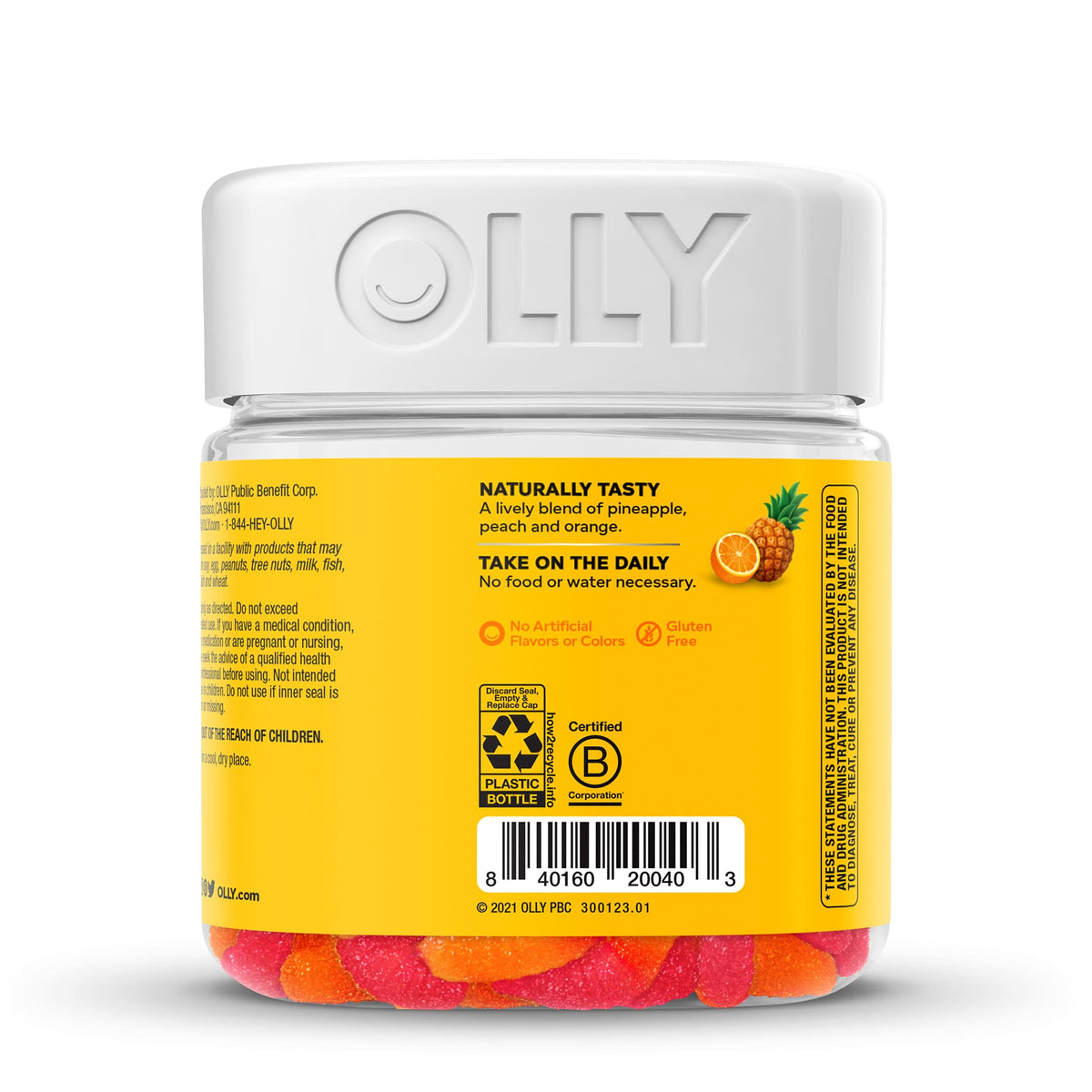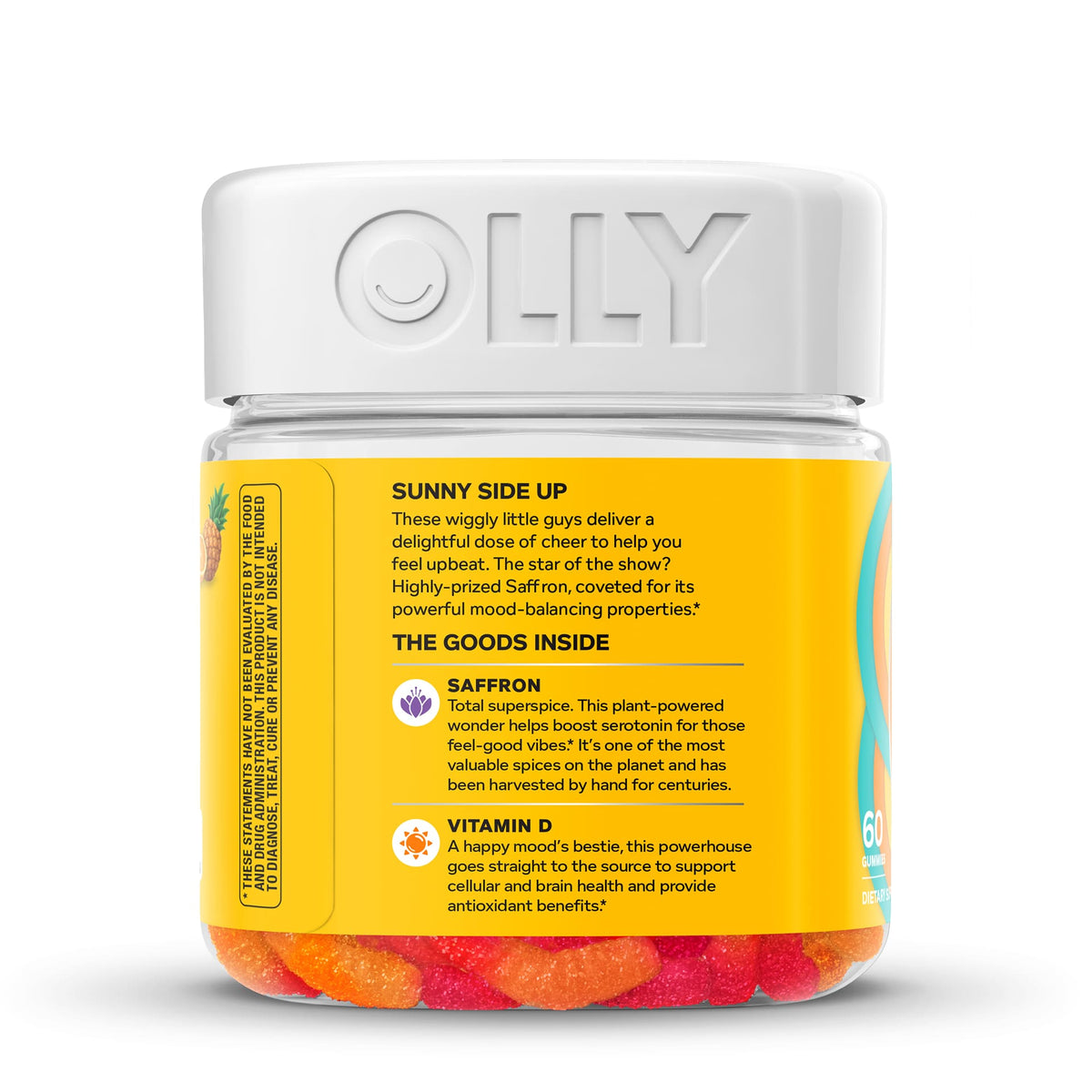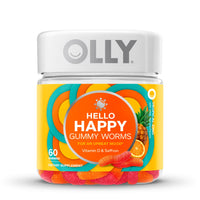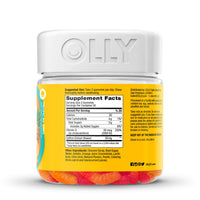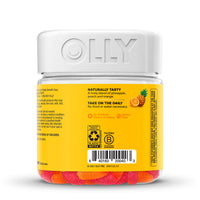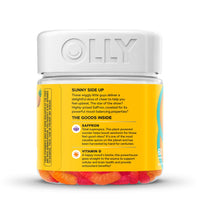 Hello Happy Gummy Worms
For an Upbeat Mood*
Sunny side up. These playful gummy worms deliver a delightful dose of cheer to help you feel upbeat. The star of the show? Highly-prized Saffron, coveted for its powerful mood-balancing properties. It's expertly blended with Vitamin D, a powerhouse packed with feel-good benefits.*
Flavor: Tropical Zing
A blend of Vitamin D & Saffron
How It Works
Expertly blended with Saffron Extract (30 mg) to support a positive and balanced mood and Vitamin D (2,000 IU) provides antioxidant protection to the brain and nervous system.*
Saffron

Total superspice. This plant-powered wonder helps boost serotonin for those feel-good vibes.* It's one of the most valuable spices on the planet and has been harvested by hand for centuries.

Vitamin D

A happy mood's bestie, this powerhouse goes straight to the source to support cellular and brain health and provide antioxidant benefits.*
Delightfully Tasty
A lively blend of pineapple, peach and orange
NSF Certified
NSF certification helps consumers identify products that have been independently tested and certified to meet rigorous standards for quality, safety, and label claims.
Fast Shipping
Delivered within 2-3 business days
for a flat rate of $6.99 and free
shipping over $59.
Easy Returns
If you're not satisfied, you can
return the product anytime within
30 days.
OLLY Love
A Fun Adult Gummy Vitamin
I love gummy vitamins! I have heard about Olly for a few months now and always wanted to give them a try. I work in a stressful environment 5 days a week and taking them before I leave for work I feel they have really helped. I am curious what I will see after taking them for a month straight. Olly offers so many products with a variety of different ingredients for multiple ailments. I plan to order more of their other gummy type products as if this one helped I don't see why the others would not!
BabiieKakesxOx
Like candy but better
These are like candy but better because they make you feel great and are good for you. The vitamin d and saffron are like magic the way they combine them for taste and results to make you feel great. Thanks
Chick
Olly is my new favorite!
I purchased Hello Happy Gummy Worms about a month ago and I am so happy I did! I have noticed a significant difference in my mood and the positive way I feel now. I absolutely love the ingredients and how they are tailored to help my mood and give me an upbeat and positive vibe... These are my new favorite!
Cvanderpool37