Add to Cart – 
Delightful vitamins and supplements with real-deal benefits that help you live #HappyInsideOut. SHOP NOW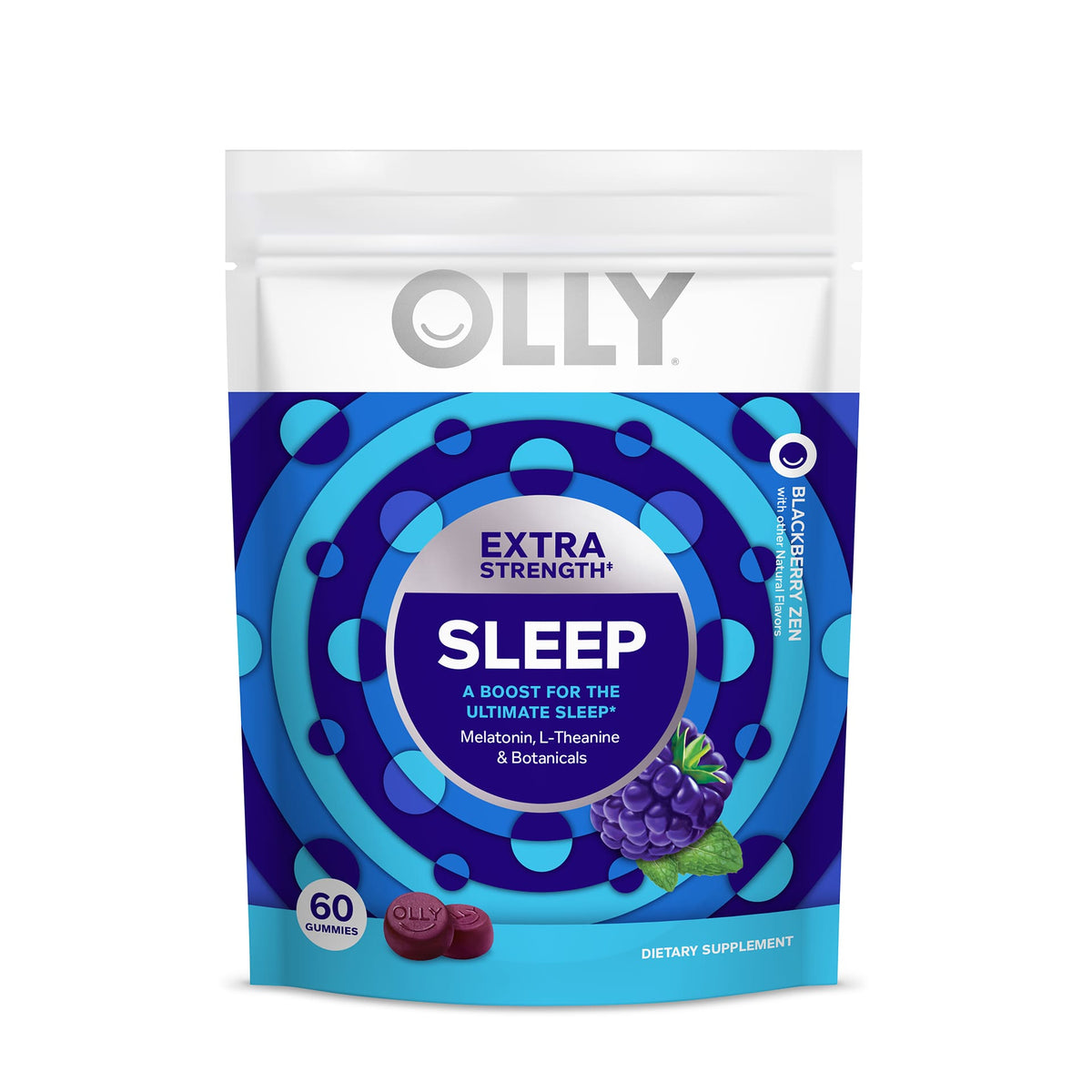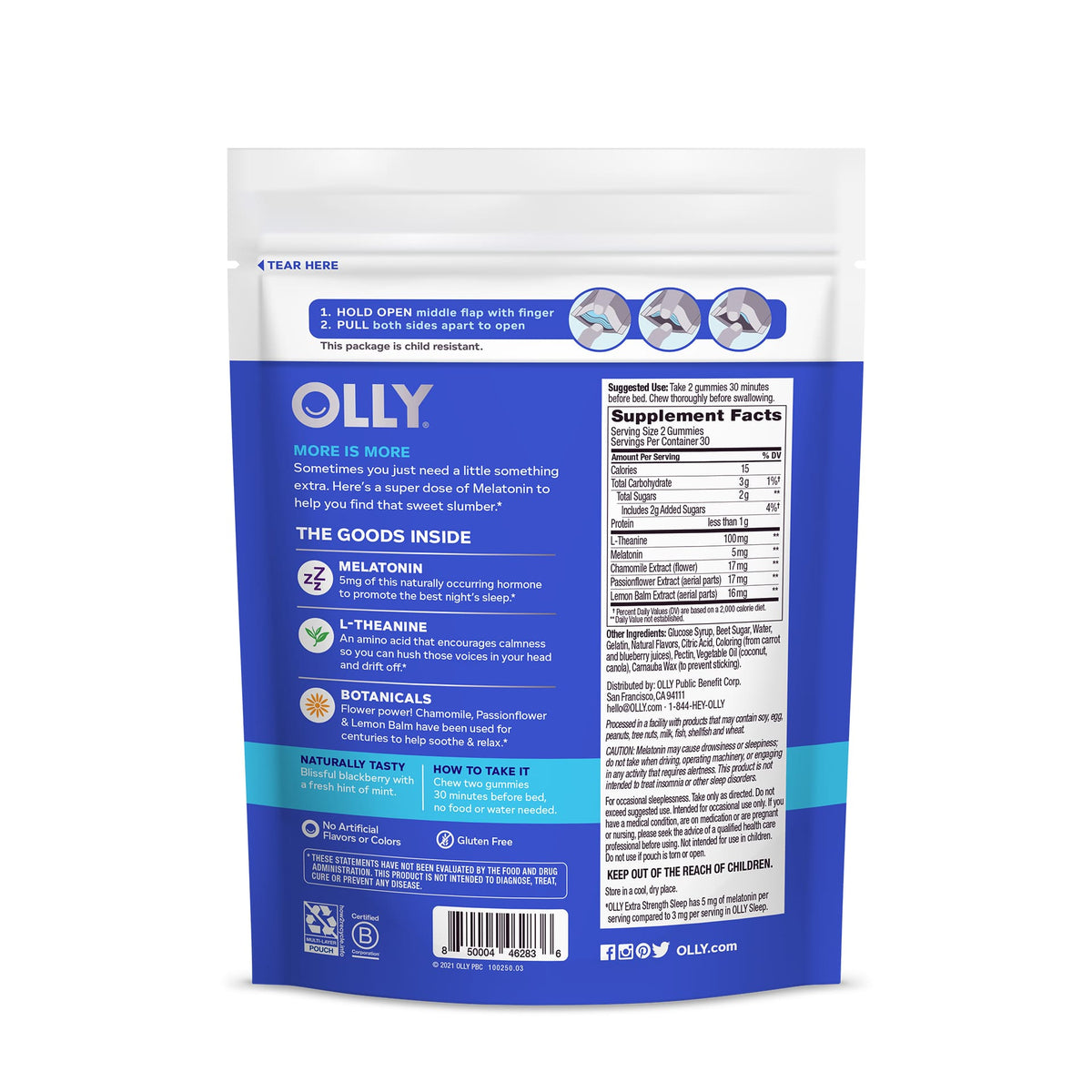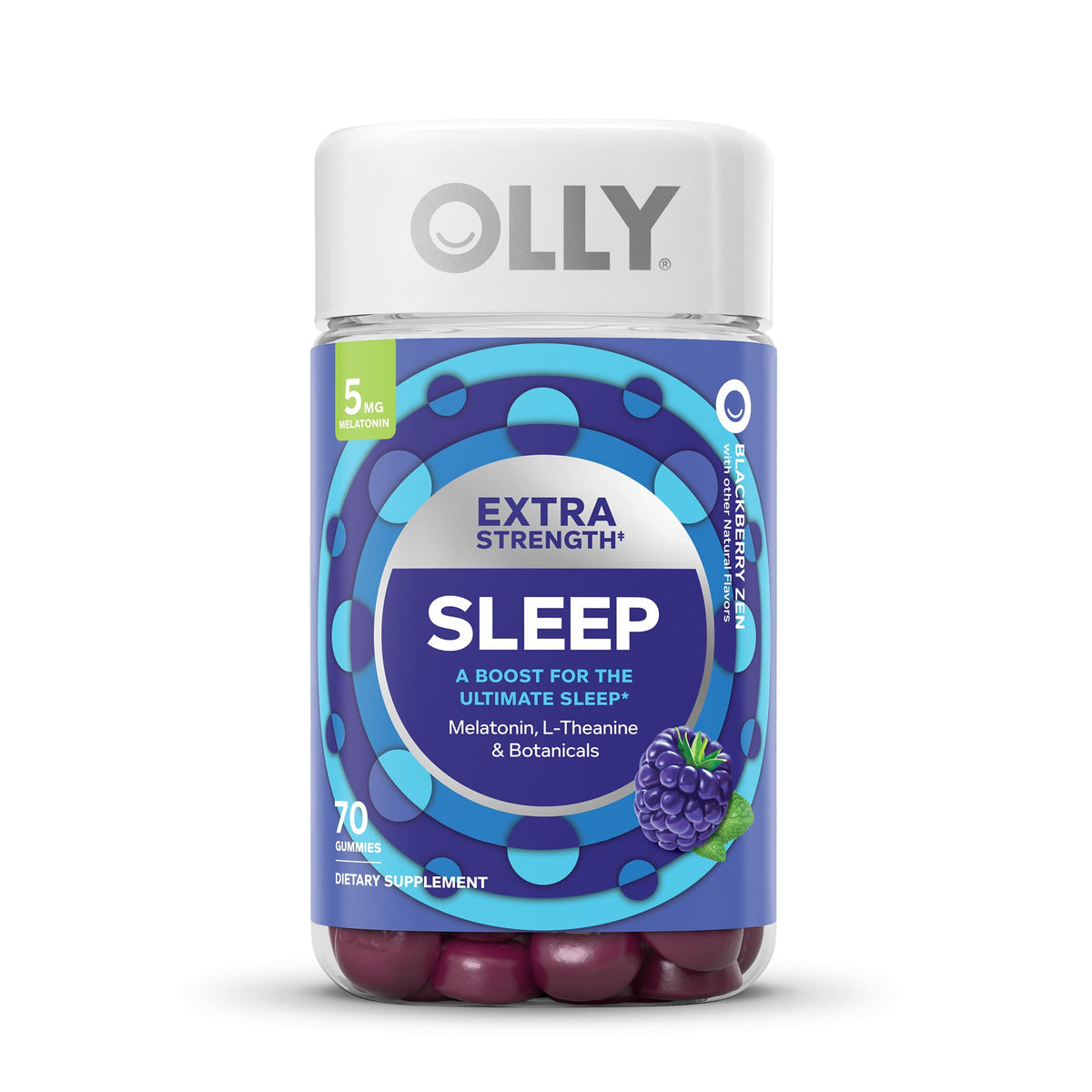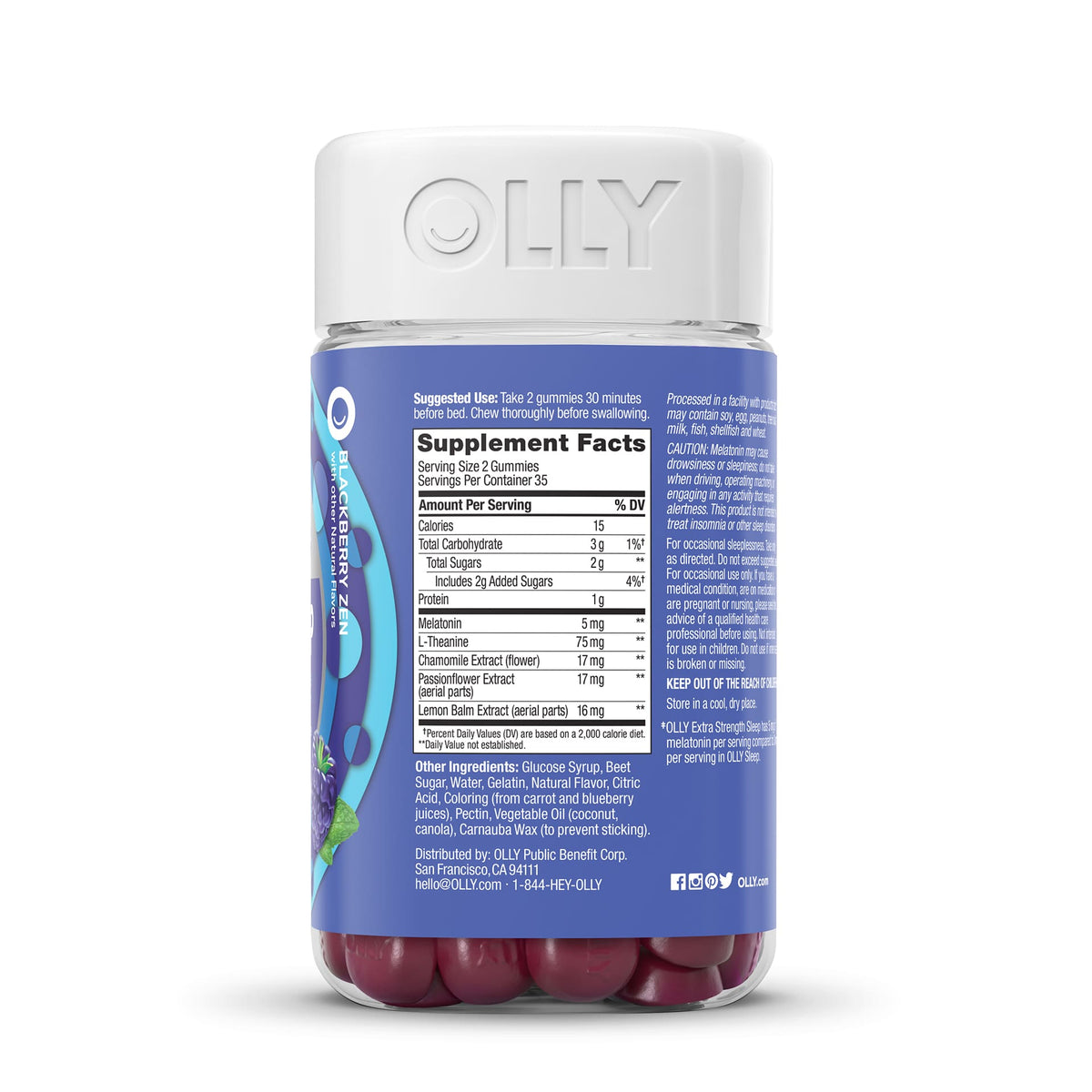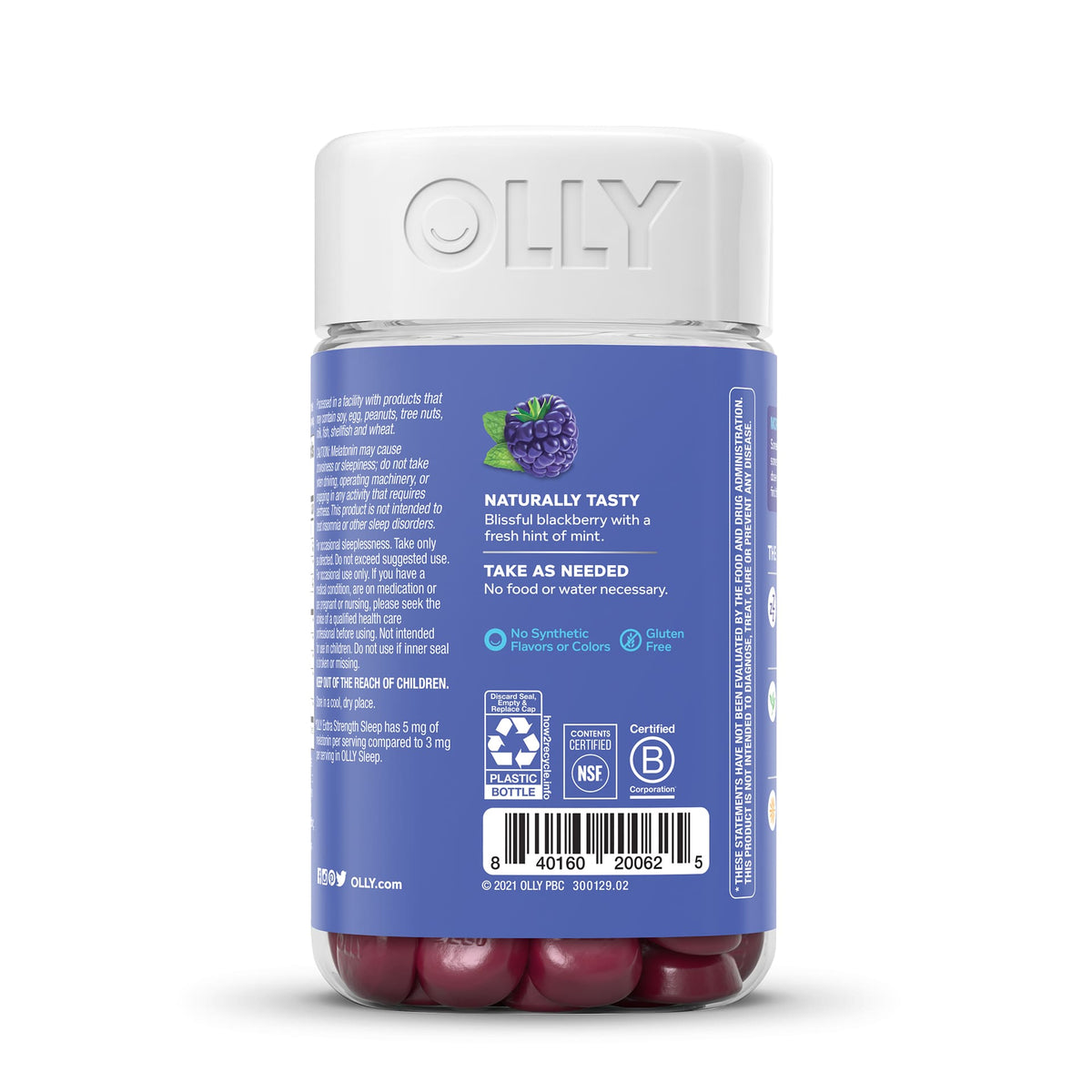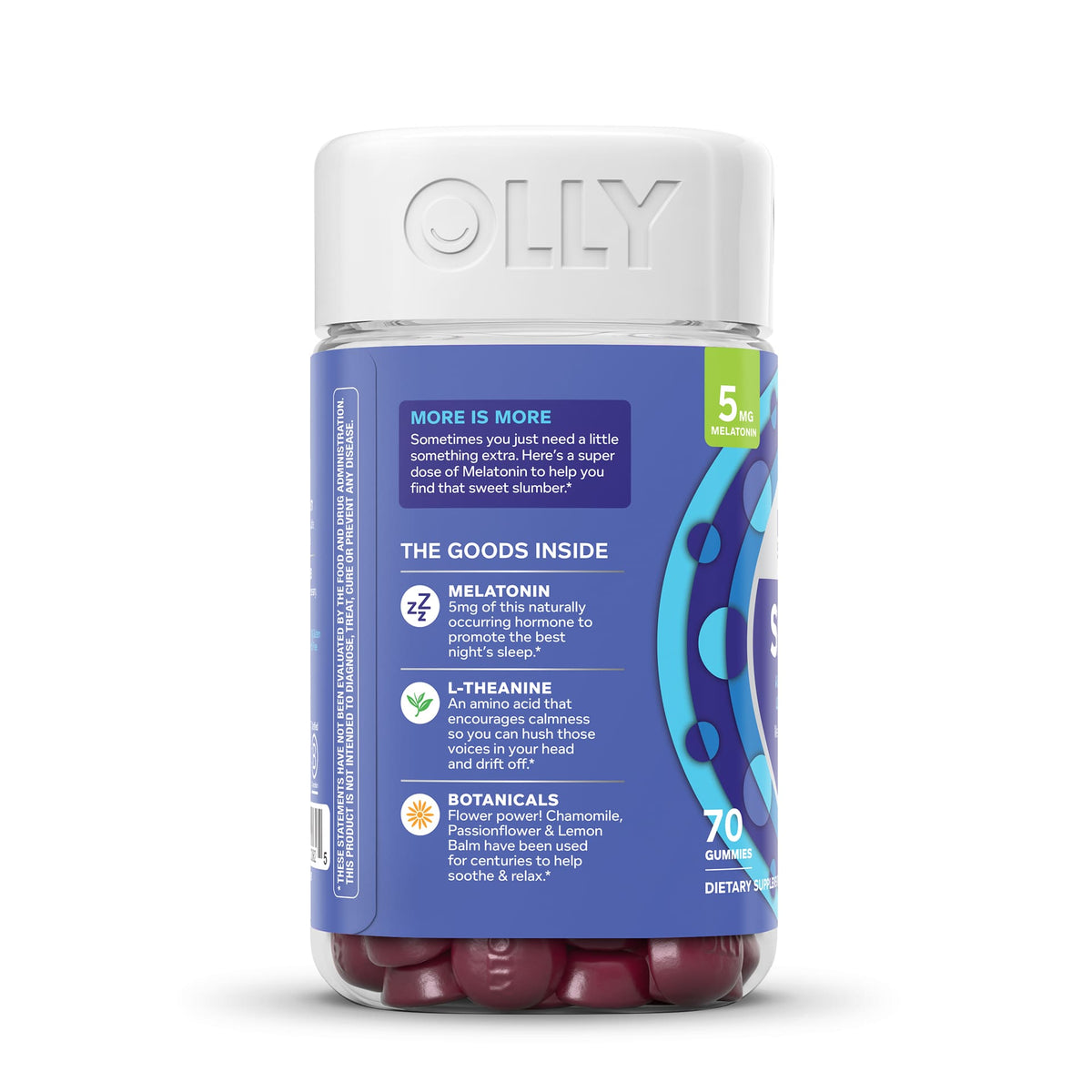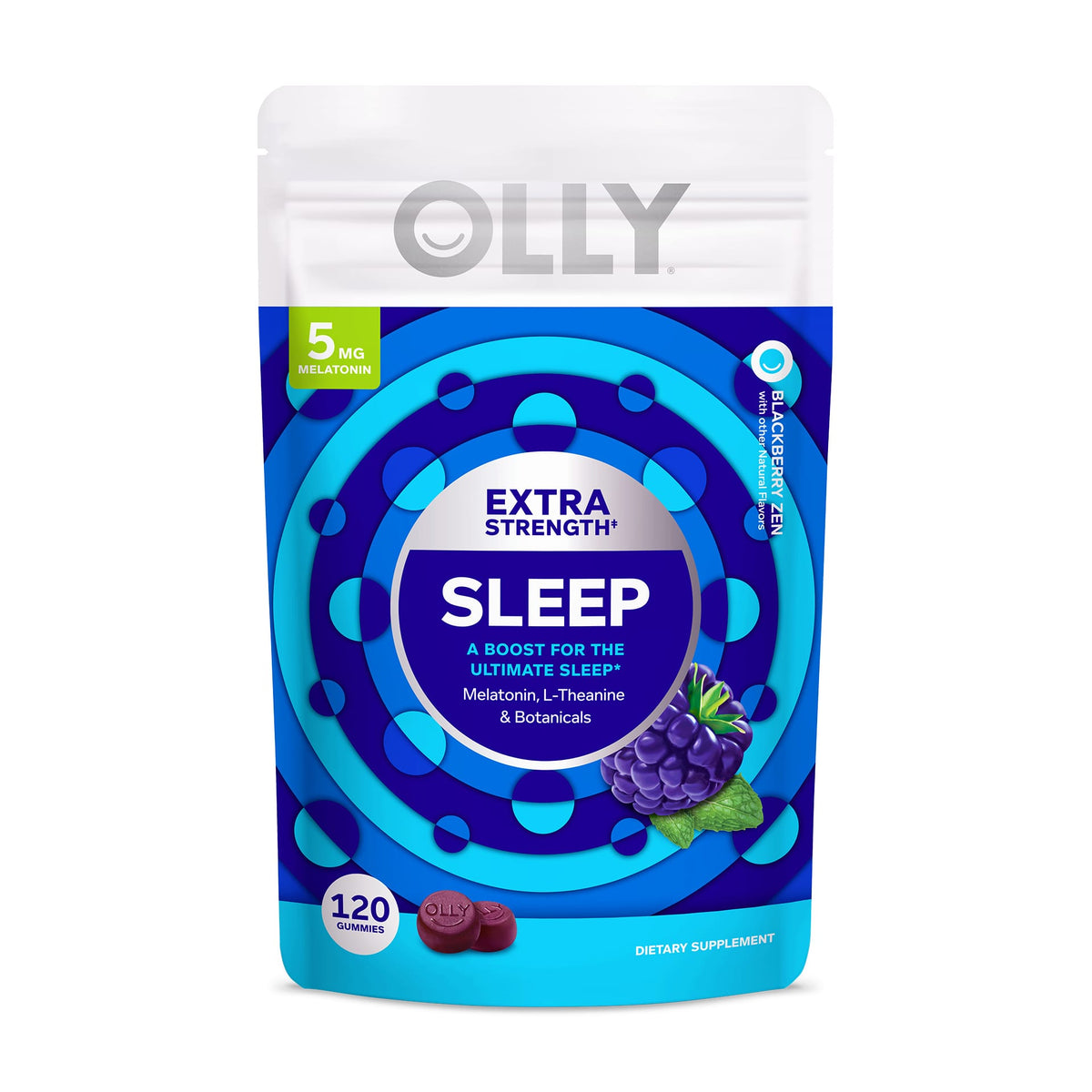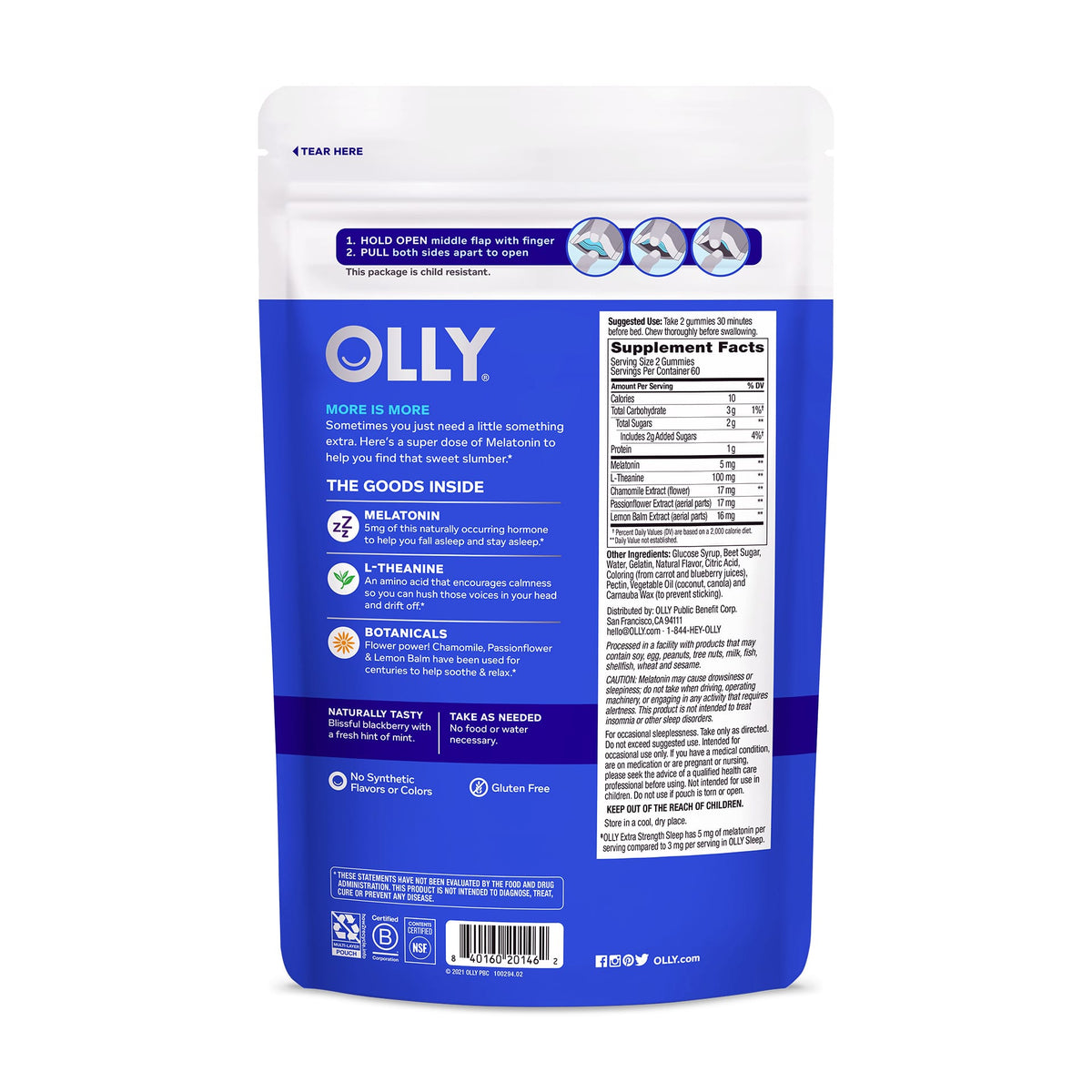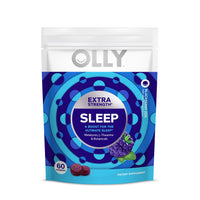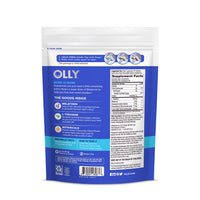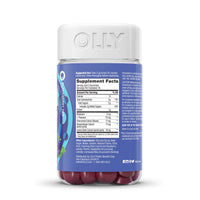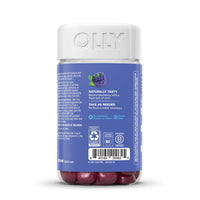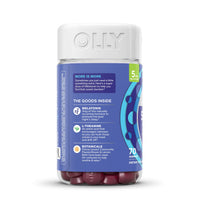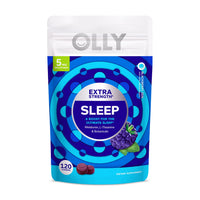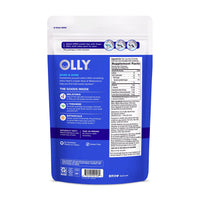 Extra Strength Sleep
A boost for the ultimate sleep*
More is more. Sometimes you just need a little something extra. This little gummy is a powerhouse of sleep, thanks to a super dose of Melatonin to help you find that sweet slumber.* 
Flavor: Blackberry Zen
A blend of Melatonin, L-Theanine & Botanicals
Unique Refillable Pouch 
How It Works
Extra Strength Sleep delivers an effective blend of active ingredients: a generous 5mg of Melatonin to promote restful sleep, paired with L-Theanine and botanicals to calm, sooth and relax. Just what you need for safe, non-habit-forming support.*
MELATONIN

This sleepy time superstar ingredient works with your body to help you fall asleep and stay asleep.*

L-THEANINE

An amino acid that encourages calmness so you can hush those voices in your head and drift off.*

BOTANICALS

Flower power! Chamomile, Passionflower & Lemon Balm have been used for centuries to help soothe & relax.
Naturally Tasty
Blissful blackberry with a fresh hint of mint.
NSF Certified
NSF certification helps consumers identify products that have been independently tested and certified to meet rigorous standards for quality, safety, and label claims.
*These statements have not been evaluated by the Food and Drug Administration. This product is not intended to diagnose, treat, cure or prevent any disease.
Melatonin may cause drowsiness or sleepiness; do not take when driving, operating machinery, or engaging in any activity that requires alertness. This product is not intended to treat insomnia or other sleep disorders.
Fast Shipping
Delivered within 2-3 business days
for a flat rate of $6.99 and free
shipping over $59.
Easy Returns
If you're not satisfied, you can
return the product anytime within
30 days.
OLLY Love
"I figured I'd try these gummies since they are more natural than other sleeping meds. I can honestly say these have done wonders! I wake up and am always so surprised I actually slept! I'm so happy with these that they are now part of my nightly routine. I highly recommend these!"
–Tmusgrave86
"OLLY - Extra Strength Sleep is superb and very effective. The gummies have a very pleasant taste and chew to them. The berry flavor is truly yummy. But above all that they work and they work fast."
–SarahE
"Finally peaceful rest! I have always struggled with sleep but finally I found something that helps! Every other over the counter sleep aid I've tried has either not worked at all or made me feel drowsy in the morning. Olly has completely changed my sleep habits, I highly recommend it!"
–Kaithikes