Add to Cart – 
Delightful vitamins and supplements with real-deal benefits that help you live #HappyInsideOut. SHOP NOW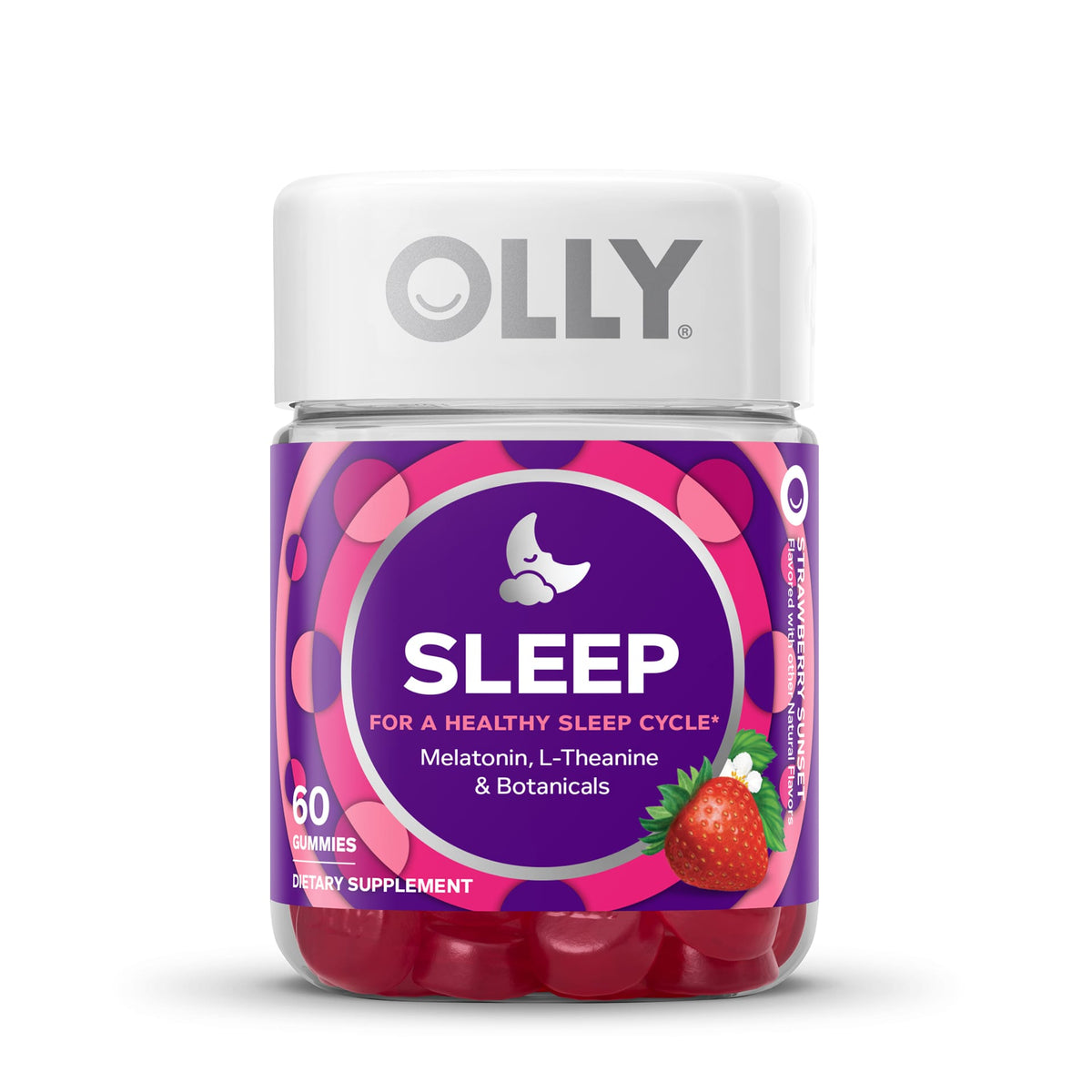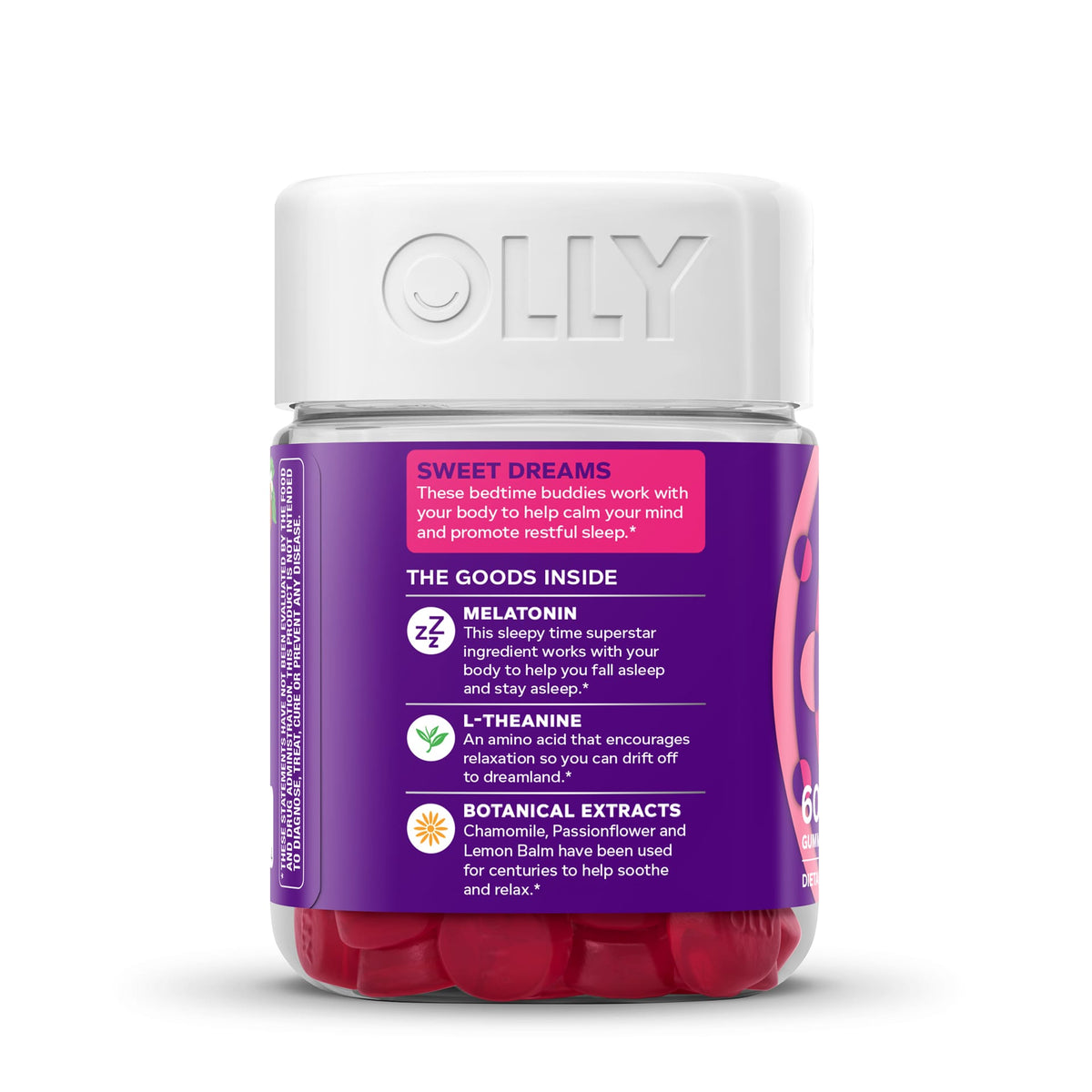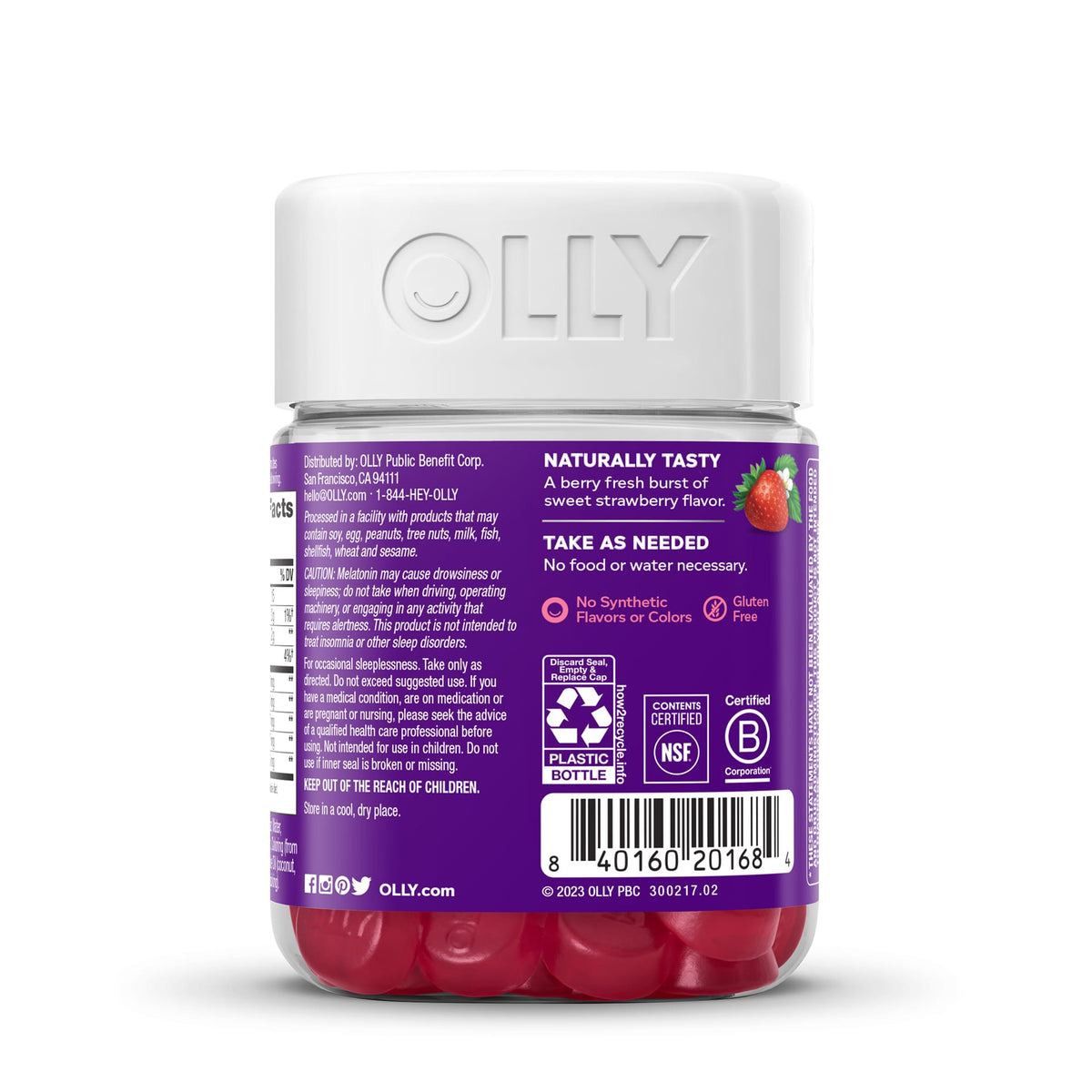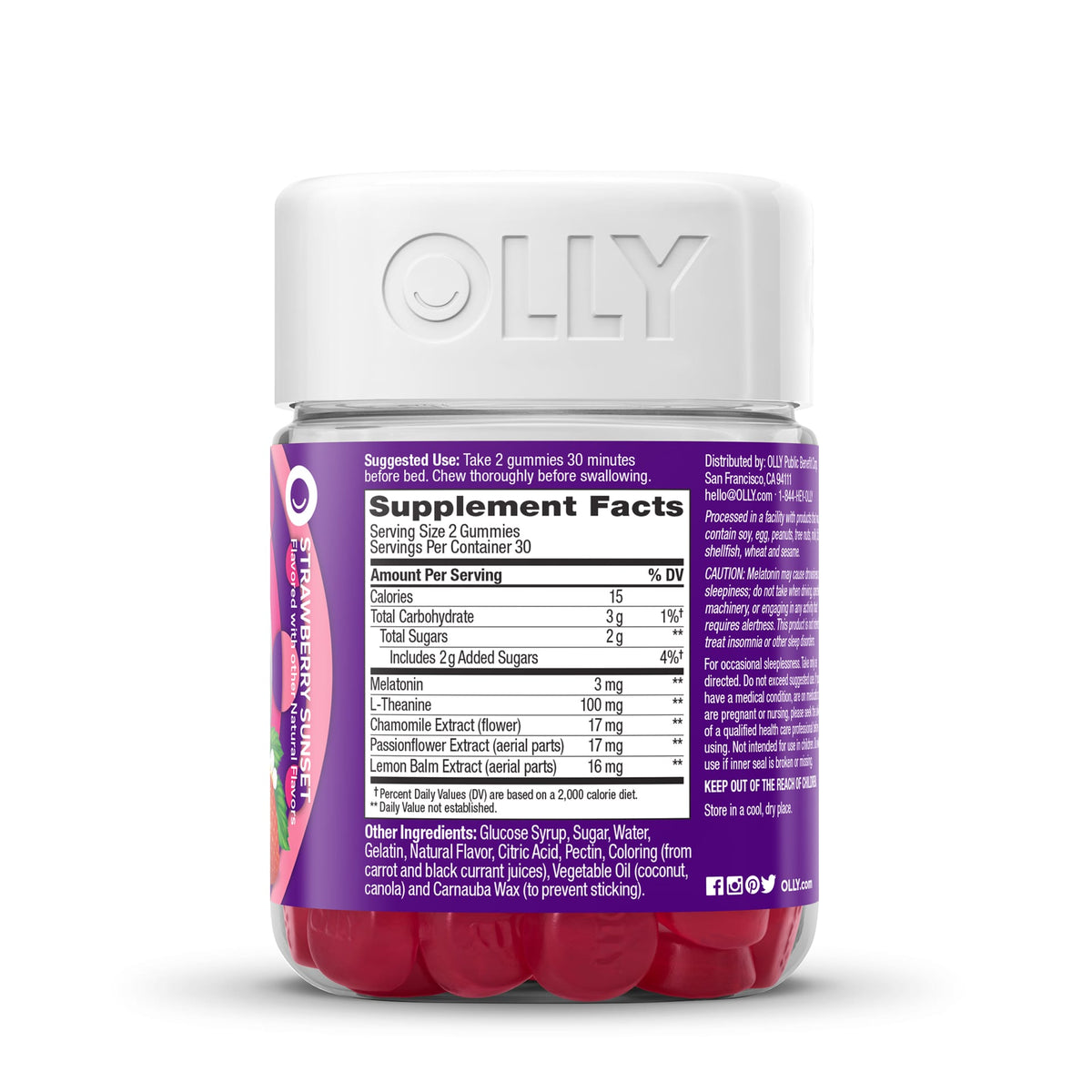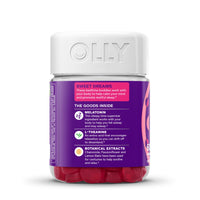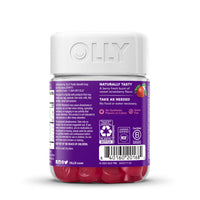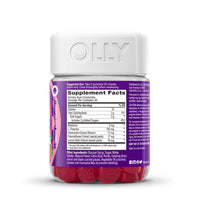 Sleep Strawberry Sunset
For a healthy sleep cycle*
Sweet dreams are made of these. These bedtime buddies work with your body and help mellow your mind and calm your senses so you can relax and zzz.*
Flavor: Strawberry Sunset
A blend of Melatonin, L-Theanine & Botanicals
How It Works
OLLY Sleep delivers a blend of ingredients that work together to calm your mind and promote restful sleep so you wake up feeling refreshed.*
MELATONIN

This sleepy time superstar ingredient works with your body to help you fall asleep and stay asleep.*

L-THEANINE

An amino acid that encourages calmness so you can hush those voices in your head and drift off.*

BOTANICALS

Chamomile, Passionflower & Lemon Balm have been used for centuries.*
Naturally Tasty
A berry fresh burst of sweet strawberry flavors.
NSF Certified
NSF certification helps consumers identify products that have been independently tested and certified to meet rigorous standards for quality, safety, and label claims.
*These statements have not been evaluated by the Food and Drug Administration. This product is not intended to diagnose, treat, cure or prevent any disease.
Melatonin may cause drowsiness or sleepiness; do not take when driving, operating machinery, or engaging in any activity that requires alertness. This product is not intended to treat insomnia or other sleep disorders.
Fast Shipping
Delivered within 2-3 business days
for a flat rate of $6.99 and free
shipping over $59.
Easy Returns
If you're not satisfied, you can
return the product anytime within
30 days.
OLLY Love
Olly is the best
I have been using Olly gummies for over a year now and they are the best tasting gummies I have tried. The Strawberry Sunset Sleep gummies are my favorite. They work great for when I can't quite turn my mind off at night, and they help me fall asleep faster. They taste yummy and work fast. I usually wake up during the night, but when I use Olly, I always sleep soundly all night long. All of the Olly products I have tried are high quality, affordable and taste delicious. I highly recommend Olly Strawberry Sunset sleep gummies to anyone that needs a little help falling asleep.
JenDromOregon
Sleepy Time
I am in awe at how these really work! Not only do they taste yummy but look at the ingredients. This is a fantastic way to sleep with natural ingredients that help you doze off and feel refreshed the next day. I love how I don't feel sluggish the next day which helps me accomplish my daily routine. I take 1 an hour or two before bedtime and now get a restful sleep. I have told family members about this product only to find out they are already using it as well, that says alot!
Belinda
Helps fall asleep fast!
I tried the Olly sleep gummies to help me fall asleep and it really worked. The gummies are red and taste great. They are a strawberry flavor. I take 2 gummies 30 minutes before going to bed and it does aid in falling asleep faster and staying asleep throughout the night. I like that the gummies contain melatonin, L-theanine, and Botanicals to help soothe and relax your body for sleep. I also like that there is no synthetic flavors or colors and the gummies are gluten-free.
cookie6226