Add to Cart – 
Delightful vitamins and supplements with real-deal benefits that help you live #HappyInsideOut. SHOP NOW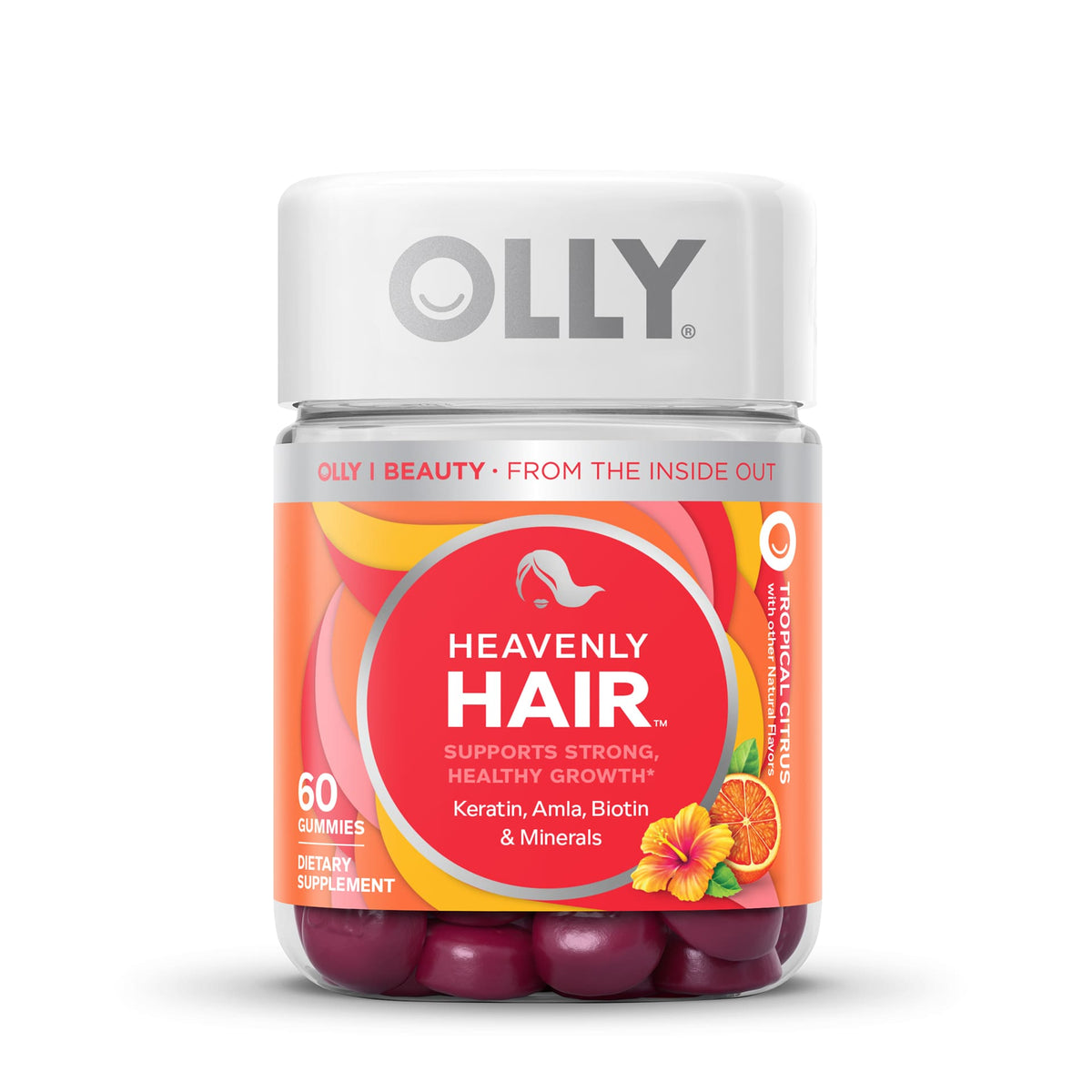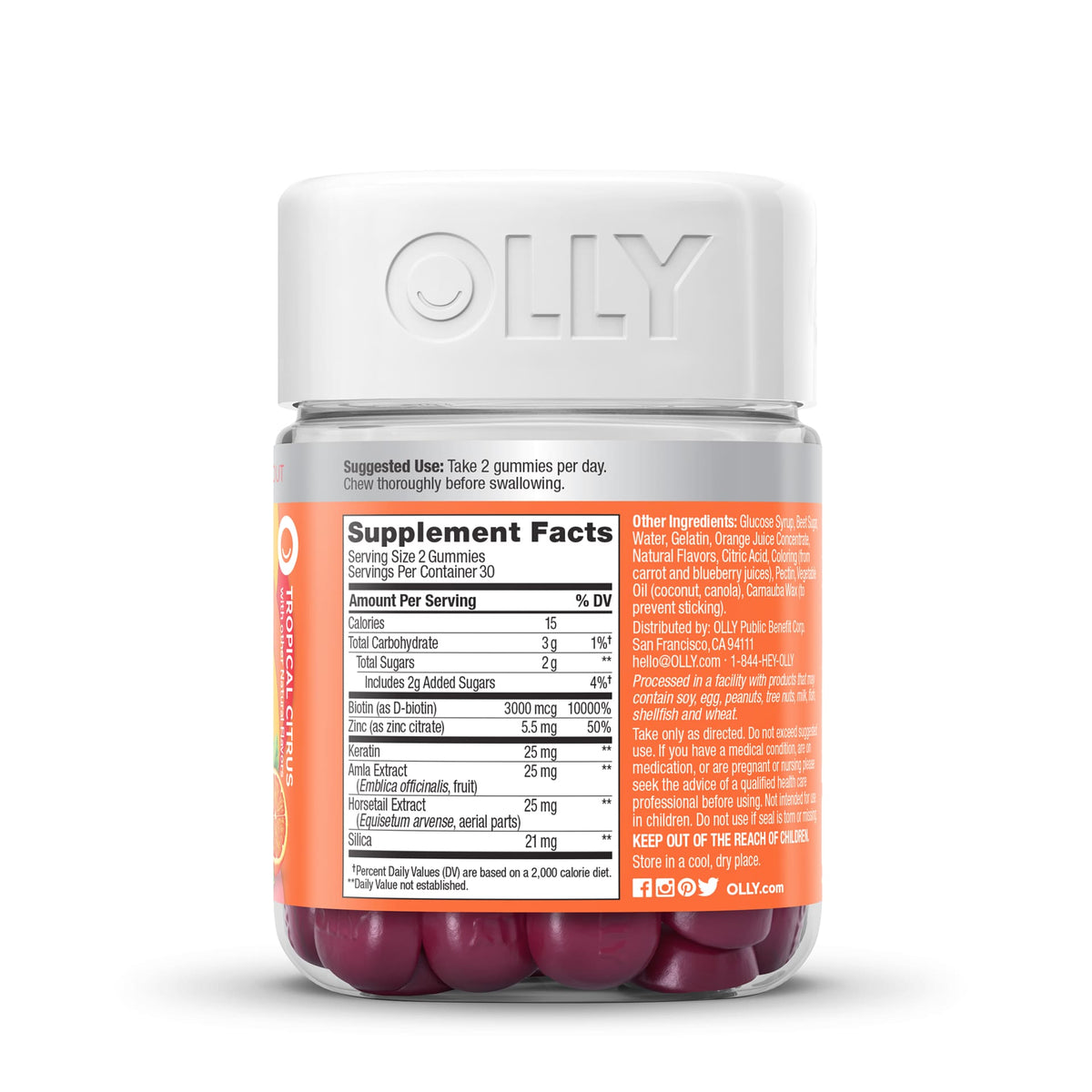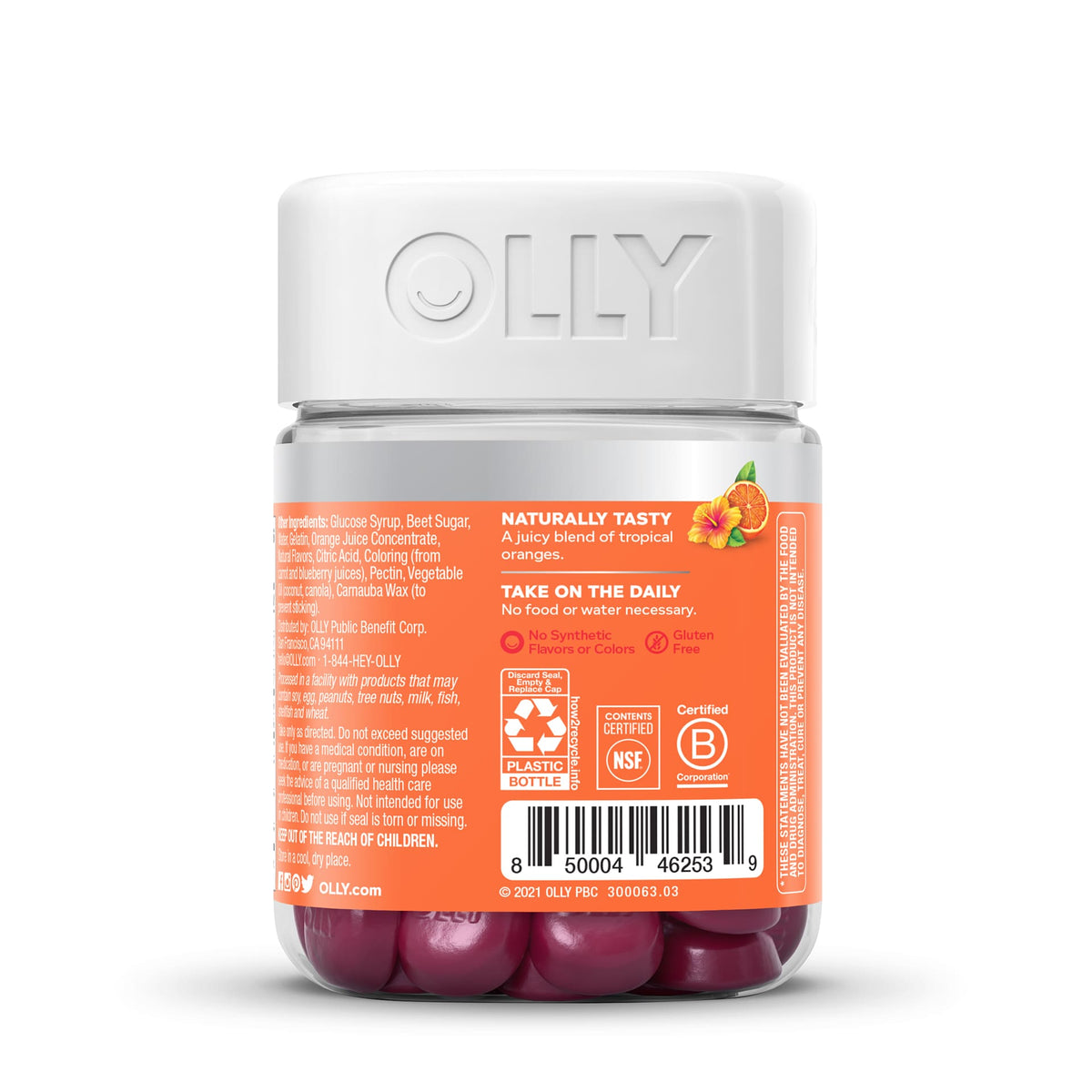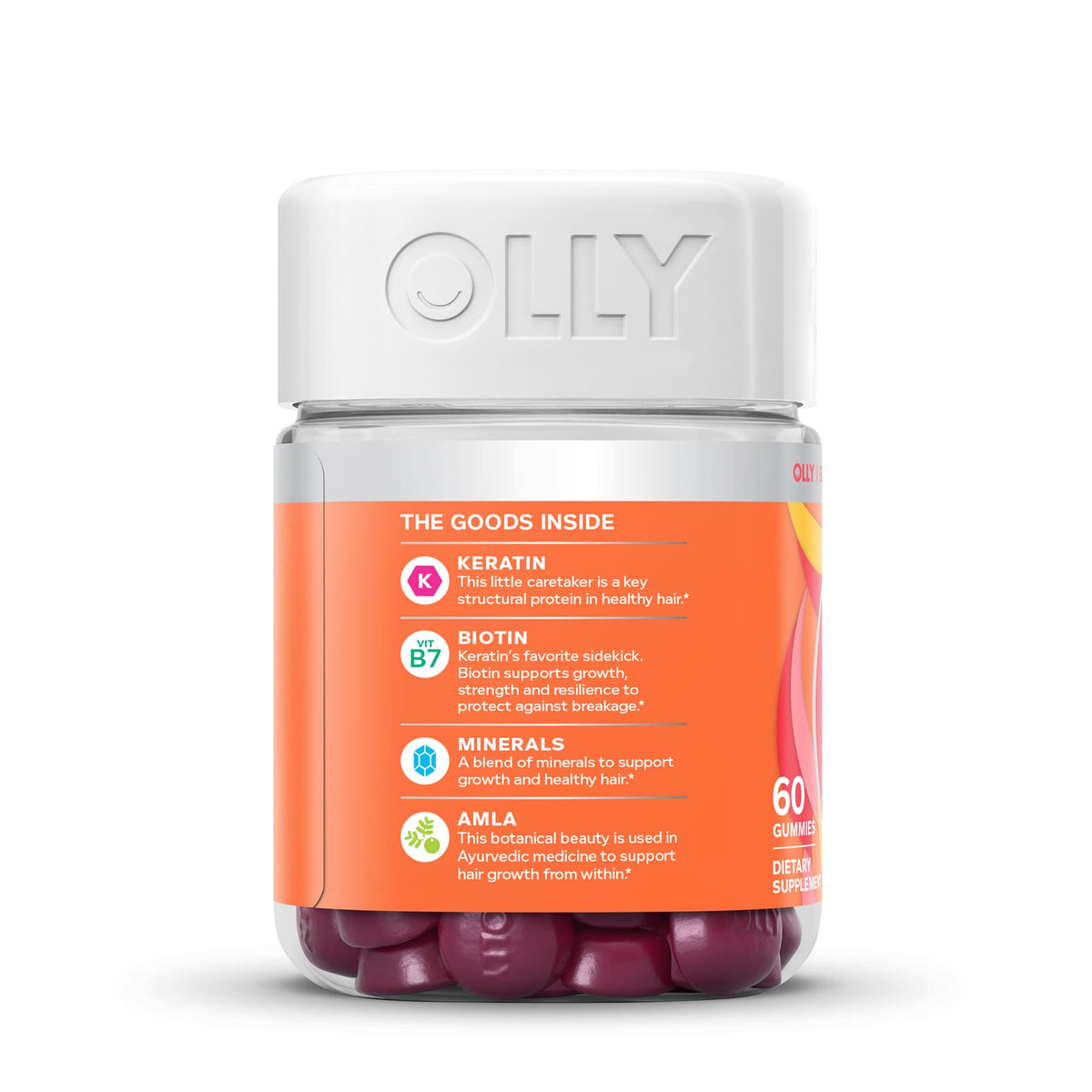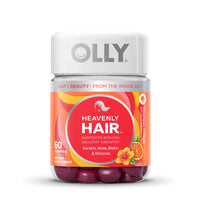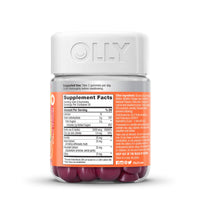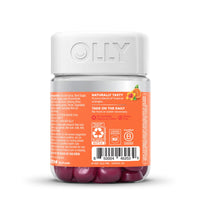 Heavenly Hair
Supports Hair Follicles and Healthy Hair*
A flair for good hair. These delicious little beauties include a blend of ingredients to keep your locks wow-worthy from the inside out.*
60 Gummies
Tropical Citrus Flavor
A blend of Keratin, Amla, Biotin & Minerals 
How It Works
OLLY Heavenly Hair delivers a blend of vitamins, minerals and botanicals that help support hair follicles and healthy hair.*
KERATIN

This little caretaker is a key structural protein in healthy hair.*

BIOTIN

MINERALS

AMLA

This botanical beauty has been used in the Ayurvedic tradition for centuries.
Delightfully Tasty
A juicy blend of tropical flavors.
NSF Certified
NSF certification helps consumers identify products that have been independently tested and certified to meet rigorous standards for quality, safety, and label claims.
*These statements have not been evaluated by the Food and Drug Administration. This product is not intended to diagnose, treat, cure or prevent any disease.
Fast Shipping
Delivered within 2-3 business days
for a flat rate of $6.99 and free
shipping over $59.
Easy Returns
If you're not satisfied, you can
return the product anytime within
30 days.
OLLY Love
I am so IMPRESSED! Stress hair loss has stopped!!
I started to notice each time I washed my hair I was loosing a lot of hair... So after much research and a trip to Target I found Heavenly Hair gummies... I am SO impressed!!!! After about 10 days there was no hair loss (well maybe a couple but NOTHING compared to what I had before).
Kimsmith071
Tastes great
These vitamins taste just delightful! I really love the taste and the way they easily breakdown while being eaten.... I take 2 per day as recommended with a cup of juice and I will continue to take them every morning with a cup of orange juice. Ive also noticed that My nails seem to be shinier and stronger. I really like these vitamins and will continue to use them for desired results.
Murphy29
Taste Wonderful!
I have been using this for a month now and it has really improved the quality and speed of my hair growth. I have very thick hair that is constantly falling out and this really helped to decrease the amount of hair I was losing. Totally recommend!
cgirard2