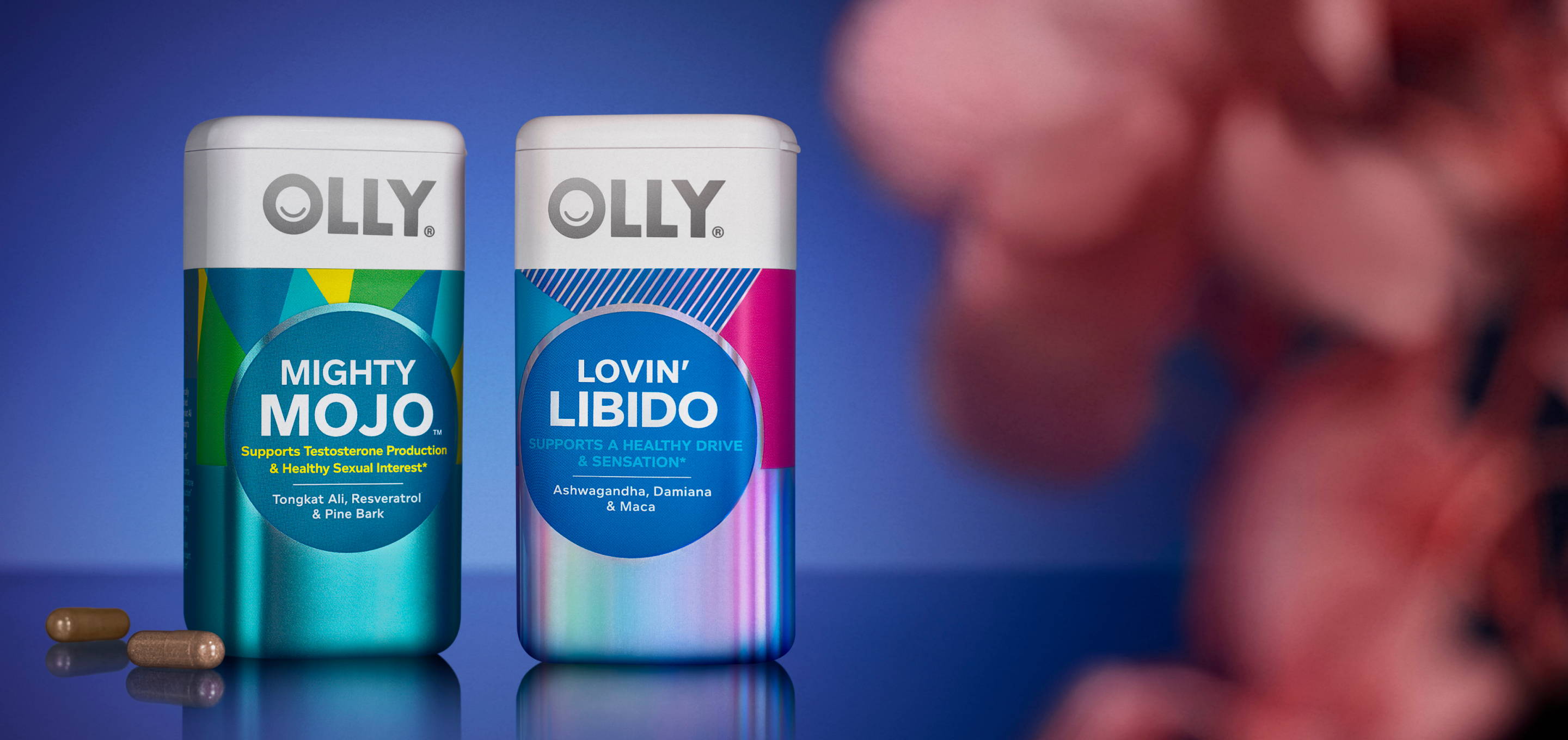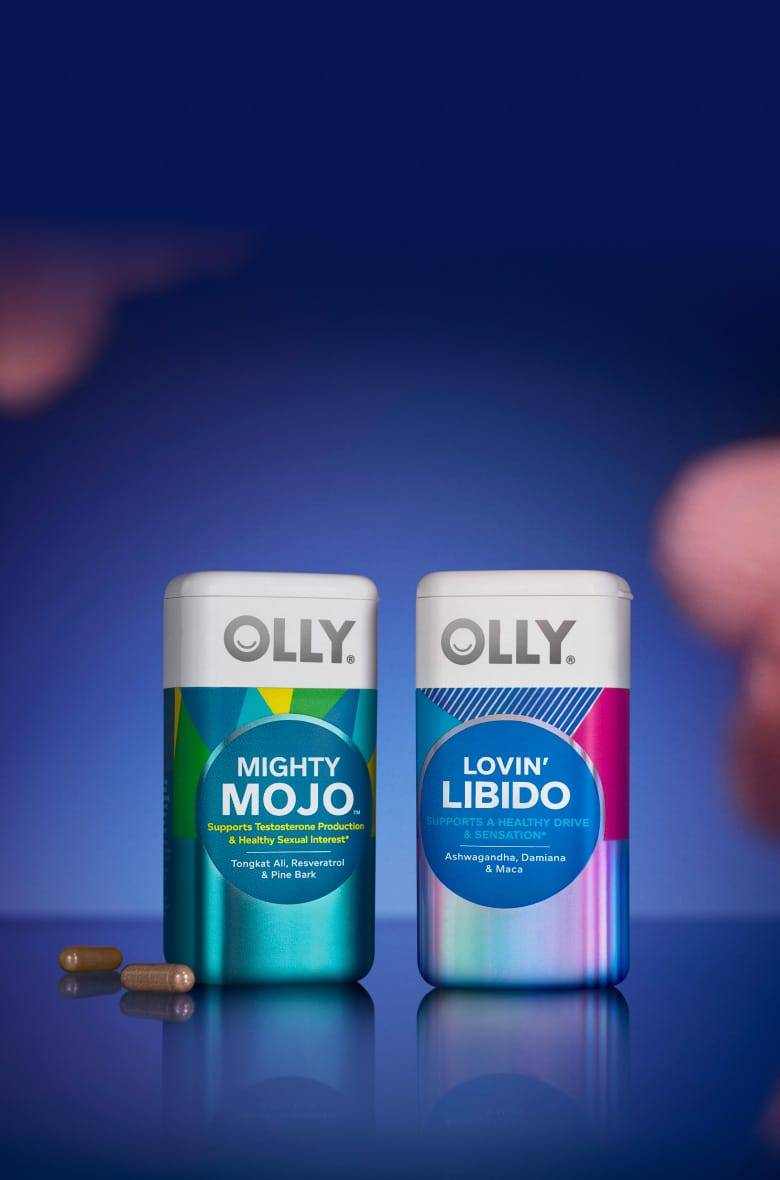 Everyone
Deserves to
Have Great Sex†
1 in 4 men
will have low

testosterone by
the age of 301
1 in 3 adult women

suffer from
a lost interest
in sex2
And that's why
we created these
scientifically
formulated blends.
Mighty Mojo
Expertly formulated blend features research backed Tongkat Ali to support testosterone production
for healthy sexual interest.*
Tongkat Ali
Resveratrol
Pine Bark
Lovin' Libido
Rev things up with traditional botanicals to enhance arousal
and support sexual satisfaction
for women.*
Scientifically Formulated
No Synthetic Flavorings
Trusted Ingredients
*These statements have not been evaluated by
the Food and Drug Administration. This product
is not intended to diagnose, treat, cure or
prevent any disease.
1Araujo, Andre B. (2007) The relative
contributions of aging, health, and lifestyle
factors to serum testosterone decline in men.
Journ of Clin Endocrin & Metabolism.
Feb;92(2):549-55.
2West SL, D'Aloisio AA, Agans RP, Kalsbeek WD,
Borisov NN, Thorp JM. Prevalence of low sexual
desire and hypoactive sexual desire disorder in a
nationally representative
sample of US women. Arch
Intern Med. 2008 Jul 14;168(13):1441-9. doi: 10.1001/
archinte.168.13.1441. PMID: 18625925.